True Gospel Revealed Anew By Jesus. Volume 4
Dr. Leslie R. Stone.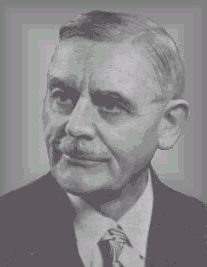 Dr. Leslie Rippon Stone was born November 10th, 1876 at 9 Wellington Street Aldershot Hants England. Attended the schools in England and learned the trade of his father as a Saddler. After coming to America he attended the Nurses Training School of the Buffalo State Hospital and graduated June 16th 1908 as a male nurse. And obtained a Healing Arts license in the District of Columbia. Became a citizen of the United States on December 7th 1910. He met Mr. James E. Padgett through Church of the New Birth, Inc in 1958. Dr Stone edited two volumes of the True Gospel Revealed Anew by Jesus before his death on January 6th, 1967.
Note: There is an obvious error in this, which is presumably an overly abridged death notice. Dr. Stone did not meet James Padgett in 1958. James Padgett died on March 17th 1923. He met James Padgett sometime in September 1914. More information on Dr. Stone can be had on this page.